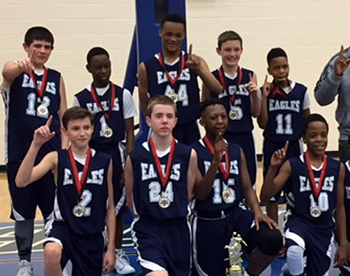 East Dayton Christian School is an interdenominational ministry, formed in September 1978, as a home missions outreach of New Life Fellowship. The school presently includes grades preschool to high school.
Because it does not teach any one particular denominational doctrine exclusively, East Dayton Christian is not a parochial school. It is a private school, chartered by the Ohio State Board of Education.
This school is distinctively Christian because it offers education in a positive atmosphere and approaches all knowledge as part of a Biblical and Christian worldview. It is an interdenominational school because the Administration, Teachers, Staff, Parents, and Students represent many denominations and churches.