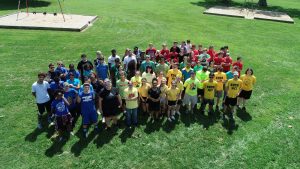 East Dayton Christian School (EDCS) strives to be the premier option in the Miami Valley for families seeking academic excellence from a Biblical worldview to achieve lifelong leadership and service.
Student Count: 370
For Information or help, contact the following Admin:
EdChoice Tuition Assistance: chawley@eastdaytonchristian.org
Finance: rsvoboda@eastdaytonchristian.org
Principal (K-4): dcoots@eastdaytonchristian.org
Principal (5-12): sauvil@eastdaytonchristian.org
Athletic Director: acampbell@eastdaytonchristian.org
Technology Director: cveness@eastdaytonchristian.org
Contact 937-252-5400 to leave a message for office staff
If you would like EDCS Choir to perform at your venue, please click the following link:
Concert Choir Ministry Request Link
---
Upcoming Events
April 10th-17th: No School – Easter Break
Tentative May Events
May 15th: Senior Commencement
May 22nd: Kindergarten Graduation
May 25th: No School – Memorial Day
May 26th: Last Day of School – Awards Assemblies
Due to the ongoing coronavirus (COVID-19) crisis, Gov. Mike DeWine announced that all Ohio schools will remain closed until Friday, May 1st. This order includes all public, community and private K-12 schools in the state.
There will be no school through Friday, May 1st.